More than two years after MF Global blew up and vaporized customer money, the CFTC and CFTC Chair Gary Gensler are finally receiving scrutiny for their actions during MF Global's bankruptcy.
The CFTC's watchdog said Gensler was intimately involved with the events leading up to the collapse, but only decided to recuse himself from the case after the official bankruptcy. His recusal was "unnecessary and wasn't required by ethics rules" according to CTFC's Inspect General.
Gensler also used his personal email to communicate with staff, which raises questions about the ability to obtain the email records via a Freedom of Information Act Request. Gensler claimed he used personal email because "he did not know how to access his work e-mail from home." The House Oversight Committee has requested access to his emails from his personal account.
How Jon Corzine went from this
Via Fox Business
To this
Via DailyBail
But still hasn't been held accountable
The MF Global rogue trader that lost $141 million in an overnight trade in 2008 was sentenced to five years in prison and ordered to pay $141 million in restitution. Ex-CEO of MF Global Jon Corzine put a $6 billion bet on European debt, failed to implement adequate controls despite multiple warnings, and illegally used $1.6 billion in  customer funds (Report and lawsuit). His punishment? He might have to start a hedge fund.
Joe Biden called Corzine "the smartest guy I know in terms of the economy and on finance,"  but Corzine insists his stewardship of MF Global was like this:
Via Imgur
Instead of this: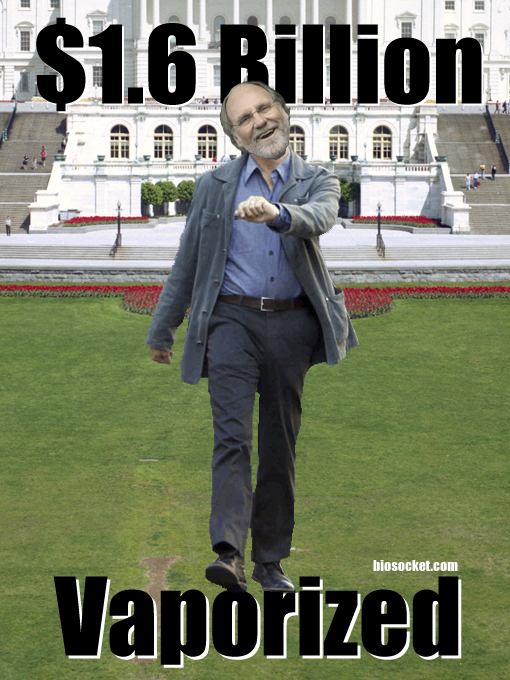 Via Biosocket
Friends in the right places
Corzine served as CEO of Goldman Sachs for 5 years before heavily financing his campaigns for Senate and Governor of New Jersey. Corzine was a top bundler for President Obama's reelection campaign and is credited with raising $500,000 or more. Gary Gensler, head of the Commodities Futures Trading Commission (a financial regulator with oversight of MF Global), was a Goldman Sachs alum with Corzine and others in executive positions at MF Global. CFTC's Director of Public Affairs is a former Corzine aide from his time in the U.S. Senate.
MF Global representatives met with CFTC officials 10 times during 2010 and 2011 and MF Global paid firms a total of $130,000 to lobby the CFTC for favorable regulations in 2010 and 2011.
More than two and a half years after the collapse of MF Global, the CFTC has not issued any enforcement actions and the investigation is still ongoing.
The National Futures Association could not even vote to ban Corzine from trading with other people's money.
A perfect storm of special treatment
The New York Fed fast tracked MF Global's primary dealer application shortly after Corzine was announced as CEO. Despite 3 straight years of losses, weak internal controls, and a risky new business strategy, MF Global was designated a primary dealer. It announced a $4.7 million loss for the quarter the following day.
The Financial Industry Regulatory Authority (FINRA) granted a waiver for two required licensing exams which it gives mainly to those returning from public service or to management professionals. Unlike other CEOs, Corzine directly traded with company money and even had his trades separated in documents with his initials: JSC.
If you had blown up a company and illegally used $1.6 billion in customer funds:
Via Times Union
Meanwhile, Corzine is living it up because his political connections leave him unaccountable: